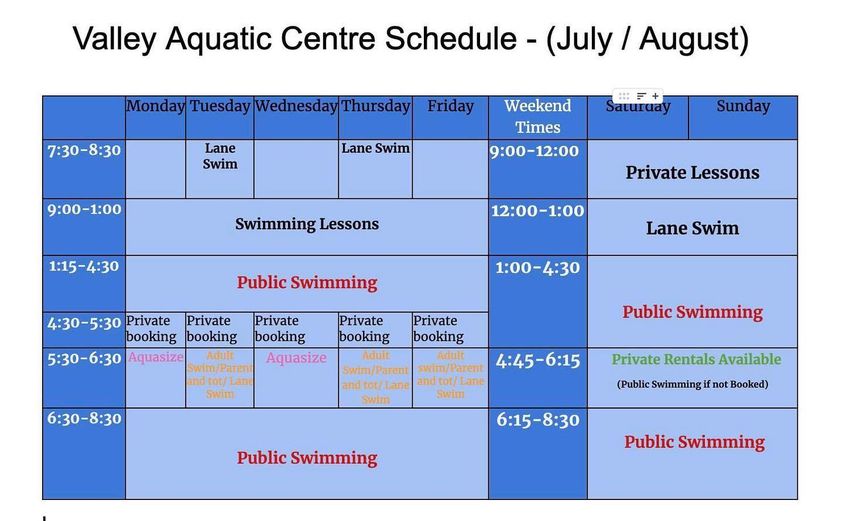 *Schedule is subject to change. Please contact the VAC at 306-232-5044 for up to date information.
Aquacise
When: Mon/Wed from July 3 to Aug 23
Time: 5:30-6:30 pm
Cost: $10.00/person or included with 10 Pass Punch Card
We can have a maximum of 20 individuals in the class.
Aquasize is a drop-in exercise class in the pool led by an instructor. It is open to all ages and fitness levels and is a great way to get active in the outdoors this summer!