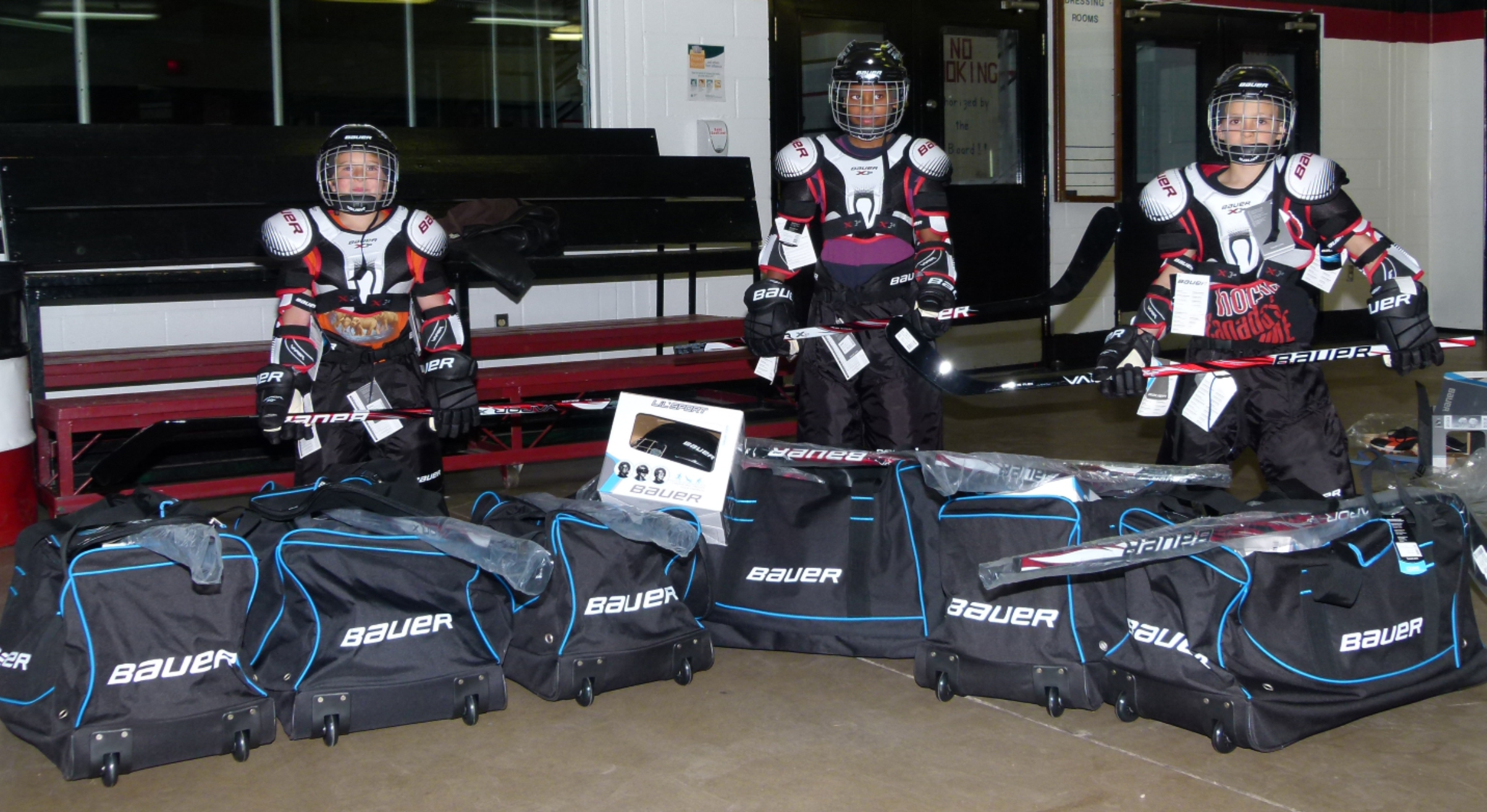 So Everyone Can Play!
This is a great program for children and youth registered in Rosthern Minor Hockey to receive hockey equipment for the season (Excluding Skates).
The program is geared for families with financial barriers, first-time hockey players, and those unsure of continued play as well as Newcomers to Canada!
Hockey Experience Equipment Application Form
Click here for information on registering for Rosthern Minor Hockey.
History of the Program
The Hockey Experience - Equipment Lending Program initially started in the winter of 2012, thanks to $10,000 worth of hockey equipment won in an essay writing competition during the Town's run at becoming Kraft Hockeyville!
Kraft & Bauer supplied 30 hockey bags, hockey sticks, pants, elbow pads, shin pads, shoulder pads, and helmets. To complete the inventory of necessary equipment for kids to take part in the game, Rosthern Recreation applied for and received a Program Grant from KidSport Saskatchewan. The $1,500 received was enough to supply each participant with a neck protector, jock, practice jersey, and socks. This leaves only a pair of skates to be purchased by the participant's family.
The equipment is given out on a yearly basis and returned at the end of the season. Any worn out equipment is replaced and purchased by Rosthern Recreation through available Sask Lotteries funding.
Questions about The Hockey Experience program? Contact the Recreation Department.